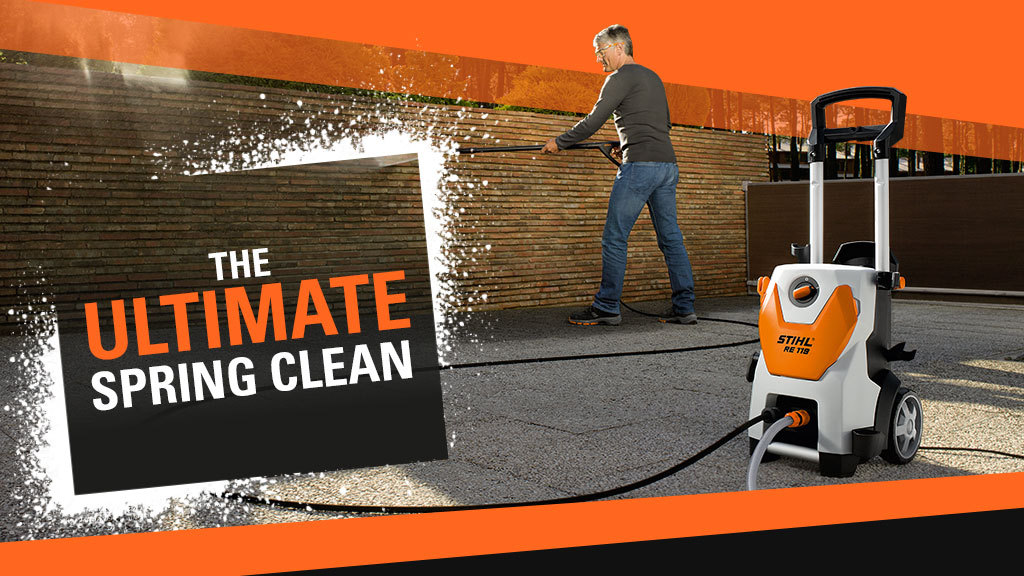 Spring Clean with Powerful STIHL Pressure Washers
The rain, grit and mud make the winter a harsh season for our cars, gardens, patios and paths. They're all covered in a layer of dirt and grime ruining their fantastic looks and maybe even causing damage. STIHLS fantastic range of pressure washers helps to deal with this messy problem quickly and easily!
STIHL pressure washers are fantastic at cutting through the dirt and grime without causing damage. They also negate the need to be scrubbing for hours with a sponge and soapy water. There is also a great range of accessories available for them including long handed lances and brushes, this years spring clean will be a breeze!
STIHL pressure washers are also supplied with a 3-year domestic warranty and some fantastic little features including clips for accessories and telescopic handles, the pressure washers from STIHL are designed to be incredibly easy to use.
For the smaller garden, there is the RE 88 and for the larger more powerful jobs there's the RE 143 Plus and there are plenty of washers in between to suit the user's needs. The STIHL range of high-pressure washers is supported by a suite of cleaning agents including shampoos for the car, universal cleaners and special cleaners for woods, stone and concrete. Its the perfect way to improve the look of your garden, driveway, car or patio.
Here at Torne Valley, we stock a great range of STIHLS pressure washers including the RE 88, RE 98, RE 109, RE 119, RE 129 PLUS, RE 130 PLUS and the RE 143 PLUS which can all be found below. Pop into one of our branches to take a look and speak to one of our advisors about your needs in the world of pressure washing.